How Young Life and the Grand Rapids Center for Community Transformation are working together to reach youth in the city
As Matt Cambridge sits working at his desk, he glances up to look at the floor-to-ceiling mural before him. The mural depicts a beautiful garden on the left with a rushing waterfall and trees full of color and life. Moving to the right, the garden transforms into the city of Grand Rapids with its iconic blue bridge and cityscape.  
This beautiful mural is located inside the Grand Rapids Center for Community Transformation, where Matt Cambridge serves on Young Life staff in a brand new partnership.
The exploring of this partnership began back in the spring of 2017 when Shannon Bruin, who is the Project Manager at GRCCT and also volunteers as a Young Life committee member, approached Eric Zoodsma from SouthWest Grand Rapids Young Life with the idea. They were having conversations about how to reach the "furthest out kids" in the city and how to increase diversity and inclusion in their Young Life ministries which historically have been mostly in suburban schools.
"Together we realized that the 'furthest out kid' isn't in the suburban school and not always in a school at all. We developed this partnership as a way to explore solutions in bringing Jesus to the furthest out kid through a new lens," shared Shannon.
This led to the birth of a new partnership at GRCCT, modeled after a similar one Young Life has with Wedgwood Christian Services. Young Life would employ a staff person to work at GRCCT with the youth and staff already there. 
The Grand Rapids Center for Community Transformation was established in 2015 when residents of the city came together with the common goal of providing at-risk youth with opportunities for transformation through meaningful relationships, work, education, and community development.
Bethany Christian Services is one of the organizations working collaboratively out of the Center. Other partners include Tabernacle Community Church, along with two social enterprises (Building Bridges Professional Services and Rising Grinds Cafe) and a for-profit company (Double O Supply and Craftsman). GRCCT is a unique entity of cross-sectoral collaboration.
GRCCT modeled the transformation they hope to see in their neighborhood by renovating an abandoned, 120-year old industrial building located on Madison Ave, in the heart of the Madison Square neighborhood.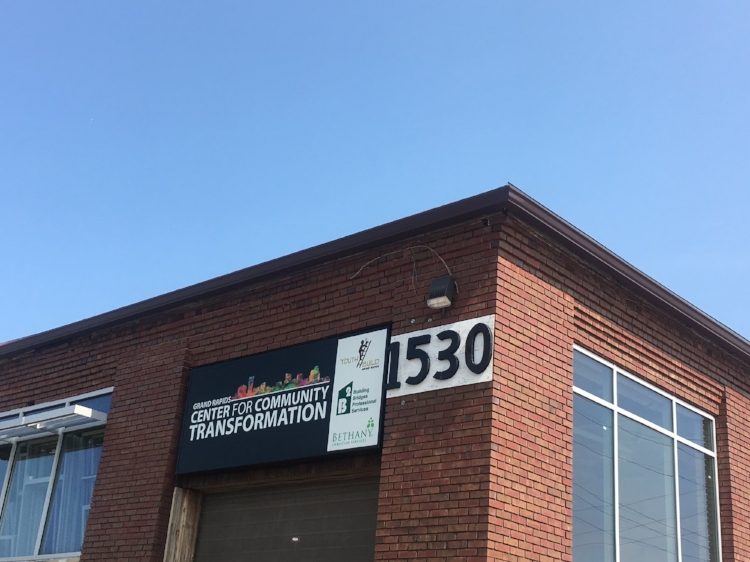 Since its beginning, GRCCT has served over 400 youth, between the ages of 14-24, mainly truant, low income, refugee, foster and homeless youth of Grand Rapids.
GRCCT offers a variety of services for disadvantaged youth: GED/HS completion courses, employment opportunities, vocational training and certification, life skills development, housing support, social services, and mentoring.
In the two months Matt Cambridge has been working there, he's noticed that it's also a place of respite where youth can be found playing pool during their lunch break or getting a much-needed nap on the couch. It's the perfect place for caring adults to meet adolescents on their own turf and build relationships with them.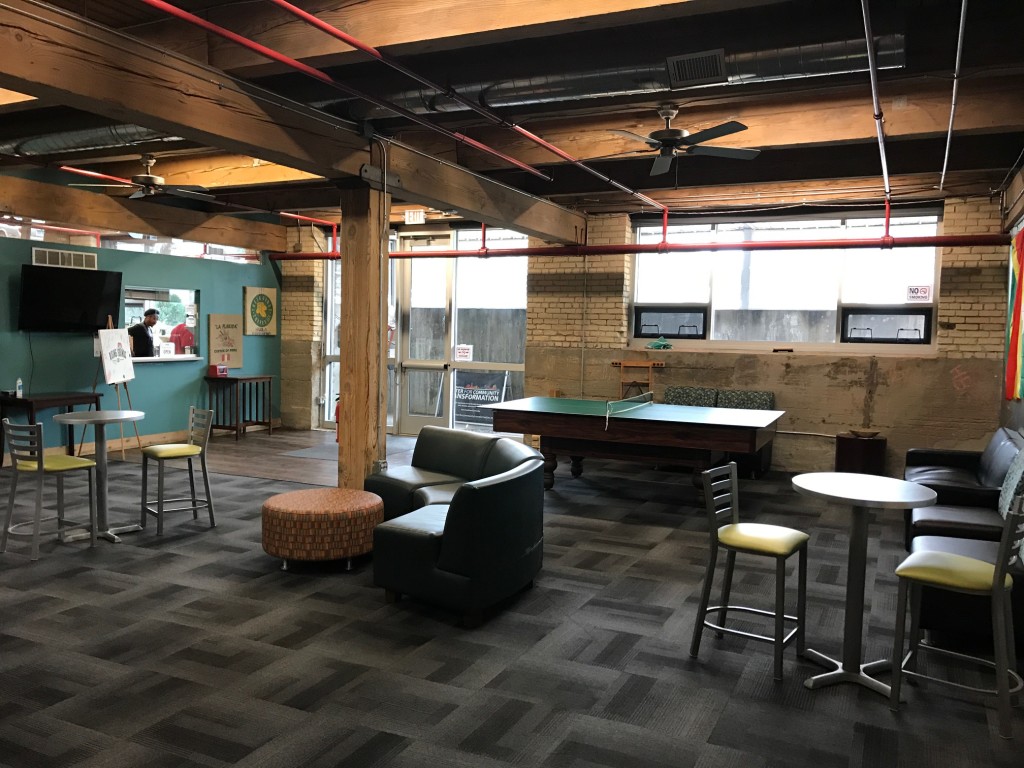 In the midst of all the good work happening at the Grand Rapids Center for Community Transformation, there was a growing need for spiritual formation as a centralized initiative.
"They are seeking to have spiritual conversations and spiritual structure," observed Matt. "Young Life can provide that structure and those opportunities to talk about Christ with kids, to take them to a week at Young Life Camp but then come home together and continue that relationship and those conversations."
Matt Cambridge was the perfect person to get this partnership up and running. Currently in his second year of grad school at Michigan State studying Human Resources, he was willing and able to jump right in.
"He's a natural leader and innovator," shared Matt DeHoog from Greater Grand Rapids Young Life. "I saw that in him when he was a volunteer leader in college and was thrilled that he would step into this role and help us figure out what this partnership would look like."
As Matt Cambridge works to develop a Young Life presence at GRCCT, he has developed an 8-person committee and leadership team, comprised of staff who are already working with youth in the city. Matt's role will be, in part, to equip these leaders to carry out the model of Young Life through relationships, club, camp, and discipleship.
Part of the strength and opportunity of this model is that staff already are in the lives of these kids, and the center serves as an incredible space to carry out Young Life, foster these relationships, and share Christ.
Justin Beene, Director at the Grand Rapids Center for Community Transformation shared, "Our partnership with Young Life is shaping up to be a real opportunity to holistically develop young people—not just in their education and vocational talents, but also in helping them understand their true identity, affirming their God-given worth and value, and growing in that relationship and understanding."
Back to the mural. The redemption story from the garden to the city and the Biblical themes of justice, transformation and renewal depicted in the mural aren't lost on Matt as he works under the backdrop of such a powerful piece.
"I sit in the middle of those two. It reminds me that we're all, in a very real way, still sitting and standing and working in between those two realities," Matt wrote on his blog.  
"Behind me," he continued, "there's a simple sign that reads: Every youth is one caring adult away from being a success story. I take a deep breath and, though I don't have all the answers, remind myself that there is goodness happening here."