From March 16-23, a group of eleven from Greater Holland Young Life traveled to the Dominican Republic with Young Life Expeditions. Through YL Expeditions, kids and leaders are called to put their faith into action by GOING, SEEING and ENGAGING in a cross-cultural setting. Together this group spent time serving at Pico Escondido, connecting with Young Life communities in Montellano, Puerto Plata, and Jarabacoa and immersing themselves in a new culture.
Below is a reflection written by Jazmin Martinez, the only high school student on this trip.
"I know God can move mountains, but this week the mountains moved me."
Before we knew it, we had arrived in Santo Domingo, Republica Dominicana. I can remember the particular smell of the airport—the tropical, wet, hot, but pleasant smell. Once we walked out the door, we were greeted by Isa and Jose Gabriel who, before long, would impact our lives in tremendous ways.
We hopped in a van with another group from Naperville, Illinois. They told us to get comfortable because we would drive some distance to get some food. The van was hot and tightly packed, but the view was simply gorgeous.
"But the most beautiful part of our trip was how many rich conversations I was able to have."
When we arrived at the house our first night, it was dark and raining outside. We were told to get out the van, and I remember being bombarded with people greeting us, "Hola, Hola! Come in, come in!"
We went in and circled around the living room to introduce ourselves. Ironically our Dominican friends introduced themselves saying, "Hello, my name is…and I'm…years old." While all of us Americans said, "Hola, me llamo…and yo soy de…"
Being fluent in Spanish was a great advantage I had over others, but it was so cool to see everyone talk to one another even if they weren't comfortable with the language.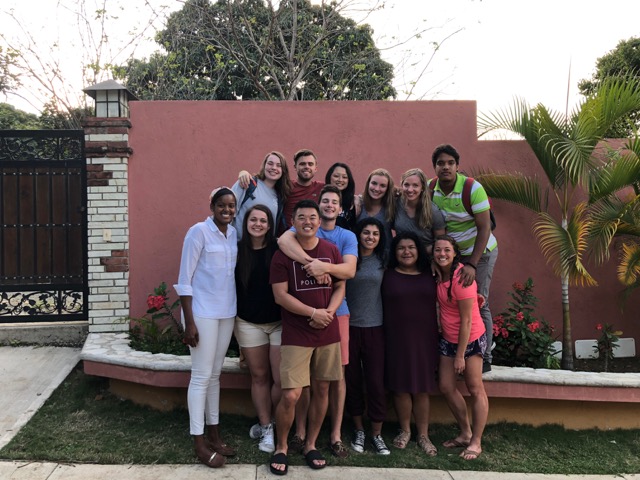 "Throughout our trip, God redefined love."
Our Dominican brothers and sisters displayed much love on a regular basis. They easily gave up their beds for us, allowed us to use their water, made sure we were fed well, and when they say they love you they truly mean it. The Dominican Republic is a very action based society, they don't simply say I love you, their actions make you feel fully loved.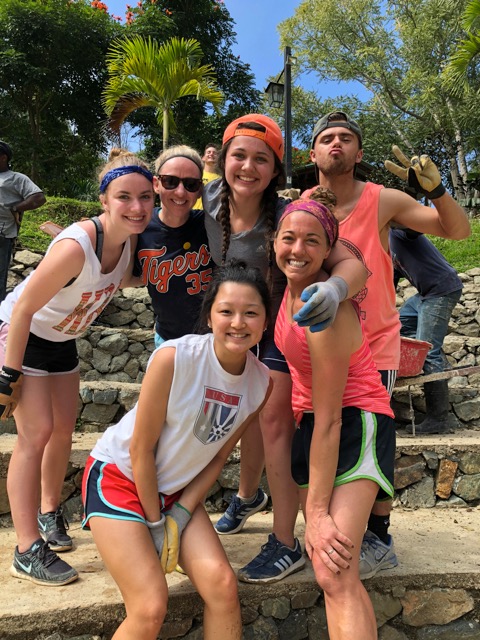 "It's incredible what loving strangers can do to you."
I walked more than I ever would at home with them. I hiked a waterfall with them, shared a bed with them, shared personal thoughts with them and saw them push through tiredness. I observed them being weird and had some of the best laughs with them.
The love I have for my team and the love I have for the Dominican people is pure. Whenever I see them their presence brings a different type of joy to me, different than anything I have experienced at home.
"This was truly the best week of my life!"
I met so many amazing souls, learned more about myself, and felt God's presence like never before. God made it very clear that my purpose on this trip was to discover this concept of identity. I learned it does not matter where my parents are from or where I am from. What matters is I'm perfectly made in God's image. My purpose is to love others, serve others, and spread the gospel. I did not expect to grow so much in such a short amount of time.
The Dominican Republic stole my heart and I cannot wait to be back!