We've all seen "before and after" stories when it comes to home remodels, makeovers, weight loss, etc. These things are a hit because of the significant change from start to finish captured in one picture or one 30-minute show. What we don't see is how the change lasted or how the change impacted the life after the "after." In fact, it's easy to get far enough removed from the after that we forget about the drastic change.
We all have a "before" story when it comes to knowing Jesus. Some of our "before and after" stories are more drastic like someone who loses 100 pounds in 90 days. Others of us have stories that feel less easy to capture in a simple photo-like comparison. Yet still another group of us are living before as a "current" story without knowing Jesus personally.
As I reflect on my "before and after" story, Young Life and a few volunteer leaders are at the center of my transformation. Recently I was listening to Pandora Radio and OneRepublic's song Life in Color immediately gave me a picture to describe my "before and after" story.
Young Life leaders took the time to invest in me enough that I trusted them when they invited me to camp. I had no confidence, I didn't really like myself, and I had no real direction or meaning…my life was gray on a good day. After a week at camp, I heard—for the first time in my life—about a God who wanted a personal relationship with me. A God who came to earth to live among us because He cared about who I was and died so I could live.
My favorite lyrics from Life in Color are, "You've seen me at my worst and yet you see hope in me." Now, 17 years and a OneRepublic song later, I have words to describe my "before and after." Because of a few Young Life leaders living alongside me at my worst and investing in me because of the hope they had for me, my life went from gray to life in color.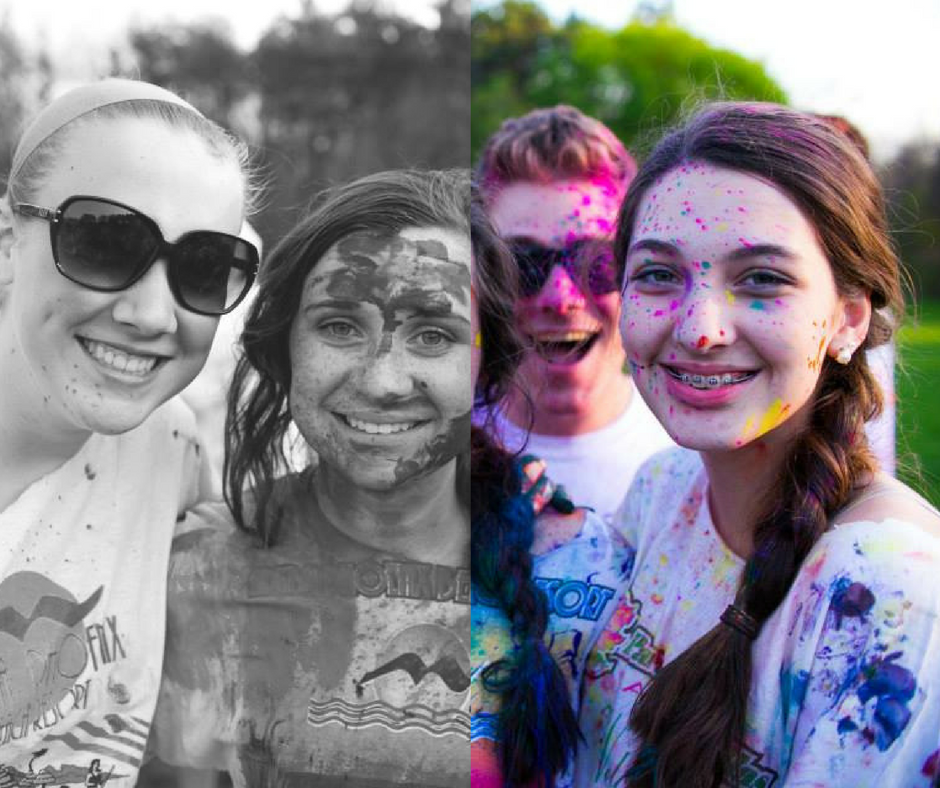 This fall I had the opportunity to speak at a Young Life banquet where the theme was Our Story—the story of Young Life, the story of the area, the story of leaders past and present, and most importantly the before and after stories of countless kids coming to know Jesus.
The kids' stories were told through cardboard testimonies. Cardboard testimonies are a beautiful way of capturing before and after stories. There is something powerful about a black permanent marker message on a brown piece of cardboard. On one side of the piece of cardboard was the "before" and the other was the "after." Paraded across the stage were kids with cardboard testimonies saying things like:
"Constantly afraid | Comforted in Jesus"
"Bound by perfectionism | Free and full to be good enough through Jesus"
"Unclear about future | Hope and trust in God"
"Empty, alone, no confidence | Alive and confident"
Young Life is the best in the business of helping kids identify their current spiritual reality and come to know a personal, loving God through a relationship with Jesus. The reason Young Life is the best in the biz is the leaders.
Young Life leaders take the time to get to know the pain and struggles of adolescents. While a beautiful "before and after" story may be the ultimate goal, leaders invest in the before. They see the worst and still see hope in kids. They spend countless hours with kids, helping them identify their fears, live among their struggles, and offer a perspective of hope in an otherwise seemingly hopeless landscape of adolescence.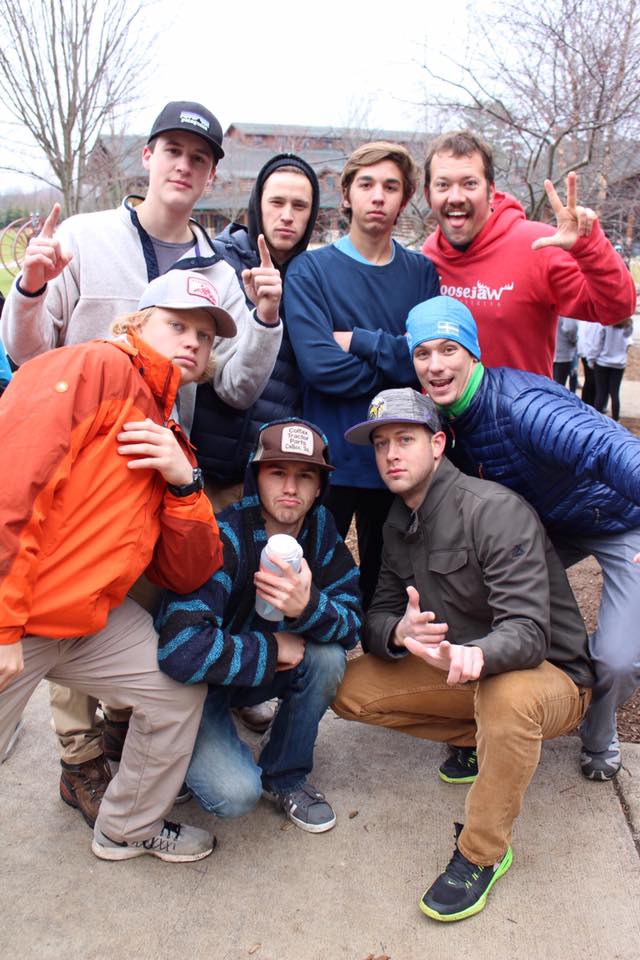 Our stories are much bigger than this one moment of transformation. As I reflected on the story that has been told in the area where I was a Young Life kid, I realized that someone had sat in the exact same room 17 years prior and gave money to Young Life so that leaders could be the best in the biz at loving me.
Another reason Young Life is the best at what it does is because the stories of lives changed live on from leader to leader, donor to donor, and kid to kid. Young Life invests in more than the "before and after" story.  We get to see the change of a life after the "after."
This is the time of year when we reflect on our own stories—stories of the past year and the years to come. This is the time of year when we decide how we will give and support a variety of important causes. This year, I want you to consider how you can be a part of the ongoing story God is telling through Young Life leaders in your community and across the world.  
Jesus came so that we could "have life, and have it to the full" (John 10:10).  This is life in color.
---
Mark VanDellen currently serves on the Finance Committee for Northeast Grand Rapids Young Life. Mark is a Certified Profession Coach, founder of MVD Coaching and hosts an online weekly video devotional called Faith in Five, which is designed to discuss practical spiritual concepts in 5 minutes or less. You can follow him on Facebook, Instagram or YouTube.