In the neighboring cities of Muskegon, Spring Lake, and Grand Haven, Young Life has been introducing kids to Jesus Christ and helping them grow in faith since the 1970's, starting first in Grand Haven, then Spring Lake, and finally moving into the Muskegon Oakridge community five years ago.
Over the summer, a decision was made by the Young Life committees in these three areas, along with leadership from Associate Regional Director Kevin Eastway, to merge the three into one unified area called Lakeshore Young Life.
With this merge, we are excited to announce that Josh DeHaan will serve as the first Area Director of Lakeshore Young Life. The dreams and prayers of many in these communities have finally come to fruition.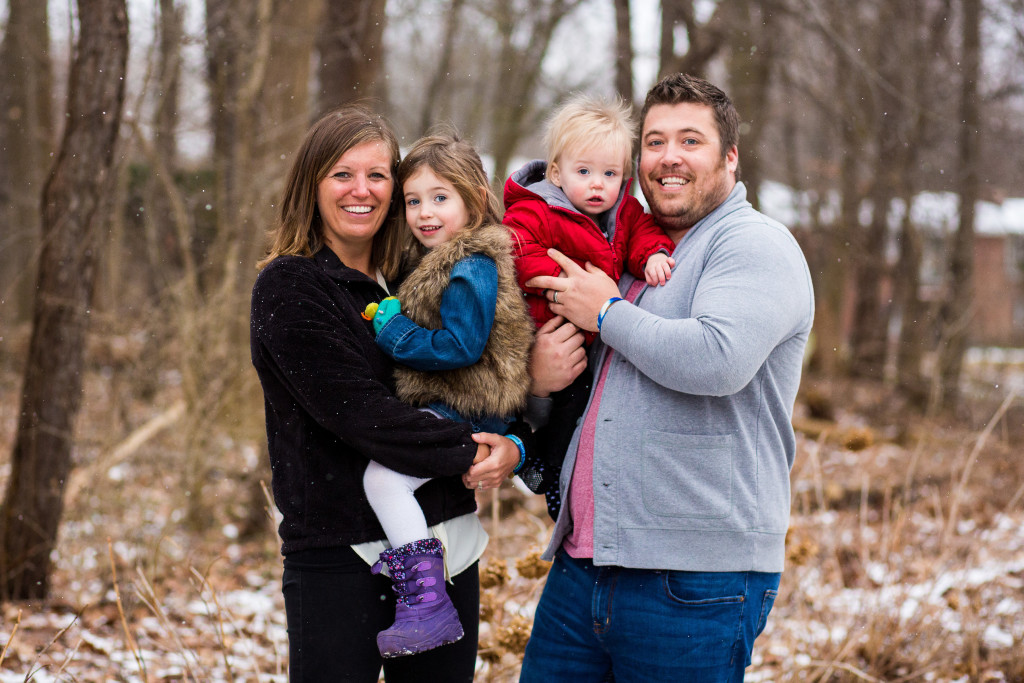 "We are excited to have Josh and his wife Tiffany join Lakeshore Young Life this fall," Kevin Eastway shared. "Josh has a passion for empowering leaders to grow and follow Christ with their whole lives and is looking forward to combining that passion with his love of kids to help develop this new area."
For Josh, the call to youth ministry came over eight years ago after studying chemistry at Hope College and coaching football at Holland Christian. It was at that time when he says he felt God calling him off the pre-med track and into ministry with teenagers.
Soon after, two friends named Joe Graham and Tommy Gordon invited Josh to check out Young Life club. Josh recalls: "I went to the first club of the year and was hooked. After a couple years volunteering [as a leader], I applied for staff and have worked for the last eight years."
For those eight years, Josh served on staff with Greater Holland Young Life and is currently working on his Masters of Divinity at Western Theological Seminary.
As Josh steps into this new position with Lakeshore Young Life, he is mindful of the story God has been writing in each of these communities over the past decade and more.
Young Life staff like Church Partner Bryan Jackson in Grand Haven, Scott & Sheila Addison in Spring Lake, and Jack Droppers, former Young Life Church Partner who pioneered Young Life in Muskegon-Oakridge, are just a few who have helped pave the way for Young Life to grow along the lakeshore, in addition to many other faithful volunteer leaders, parents and prayer warriors.
"It is evident that they have a huge heart for all kids in Grand Haven, Spring Lake and all of Muskegon County and they have been praying for this to happen for a long time," said Josh.
A unified Lakeshore Young Life will set the area up to build a stronger, more diverse Young Life community in order to reach even more kids.
Josh and Tiffany are excited to join the Muskegon community, a place they have close ties to already knowing some friends and family in the community. They hope to be listeners as they learn how to best serve the schools and form groups of adults who want to see Young Life in Muskegon County.
"My prayer," says Josh, "is that God will lead us to the right places to start Young Life. It is a big area with a lot of school districts but I could see Young Life starting up in a lot of new places in the next few years."
What Josh loves most about Young Life's mission and hopes to build on as they expand ministry along the lakeshore is the emphasis on leaders being present in kids' lives and the accessibility of Young Life to any kid, no matter what kind of background in faith they have.
"Leaders are present in the lives of kids. Kids know that leaders care because they are a consistent presence, not requiring the kid to come to their events, but meeting them where they are at. If a kid wants to get involved in Young Life," says Josh, "all they have to do is connect with a leader or show up at club. You can't get much more accessible than that."
>> Please join us in welcoming Josh to his new role with Lakeshore Young Life. We anticiate the Lord accomplishing great things in and through him and the teams of leaders in Spring Lake, Muskegon, Grand Haven and beyond.

>> Are you interested in learning more about Young Life along the lakeshore or want to get involved? They are praying about and looking for God to bring people together to begin YoungLives (ministry to teen moms), Spring Lake WyldLife (middle school ministry), Mona Shores WyldLife, and Young Life in some of the Muskegon schools.  If you are interested in helping make this a reality, please contact Josh.
---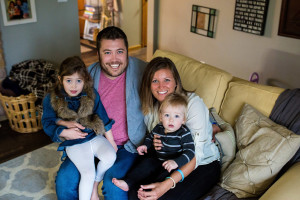 Josh and Tiffany DeHaan have been married for six years and have two young children, Evelyn (4) and Charlie (1). They love to cook and sit around a table with people. They recently canned a huge batch of salsa to enjoy year-round. In their words, "the table is a sacred place where we can share food and share our lives." Other sacred moments for Josh in youth ministry include the trips he's taken kids on to places like Wilderness Ranch and Malibu because of the deep conversations and friendships that are formed while hiking together in the mountains.