Six years ago a dream to rebuild Kentwood Young Life was being rekindled by some key community leaders, including the Mayor of Kentwood. You may remember from a previously featured story how that dream became reality in 2016 when JR & Natalie Roberts moved to the area and joined the leadership team that helped relaunch club at Kentwood.
Since that time, Kentwood Young Life has been reaching a diverse population of adolescents living in or attending school in Kentwood with caring adults who want kids to know the good news of God's love.
This past January, Kentwood Young Life joyfully welcomed Kevin Barnes as the new Area Director. Kevin joins the Kentwood team with previous experience in college ministry as well as having served on the Young Life committee for Grand Rapids City Young Life.
"Kevin has incredible ministry gifts and has been doing college ministry on GVSU's campus," shared Matt DeHoog, the Associate Regional Director for Young Life in Kent County. "It's been 13 years since Kentwood had an Area Director, and we can't wait for the potential Kentwood has with Kevin's leadership."
It was during Kevin's time volunteering on the Young Life committee that he felt the Lord nudging him to join the staff.
"My wife and I believed Young Life was where God was calling us to serve," shared Kevin. But they had to wait for about a year for the Lord to open the right door.
When the Area Director position for Kentwood was posted last fall, Kevin found himself hopeful that this could be their answer. With roots that ran deep in Kentwood, Kevin prayed, "Could this be where you want me, Lord?"
Kentwood was his hometown. His mother works for Kentwood Public Schools and the community is full of family members and familiar faces. Having graduated from East Kentwood High School himself, Kevin felt right at home walking the halls, building relationships with students, and connecting with families.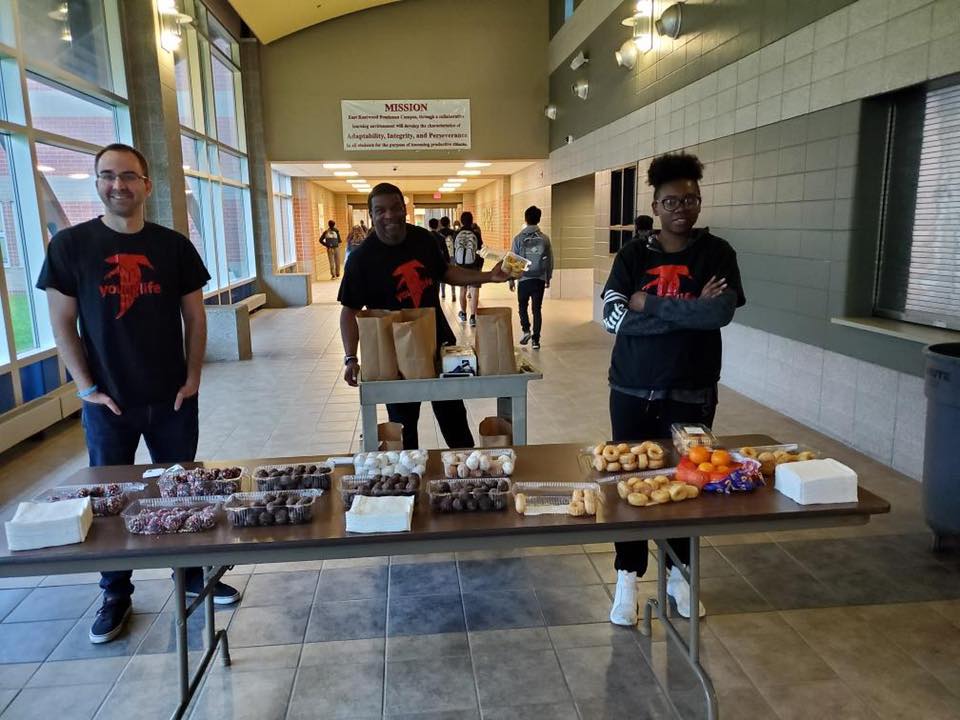 "I truly believe the Lord put me exactly where I was to be," shared Kevin, just a few months into his role as the Area Director. "Stepping into Kentwood has been a great fit, connecting with people that I already know. The Lord is really at work here."
In addition to connecting with students and leaders to grow Young Life in Kentwood, Kevin has been leading a Bible study on the campus of Grand Valley State University for the past fourteen years.
"I feel led to teach the Bible at GVSU because of my own college experience. I had become unfocused during college and want to help college students understand their purpose, stay focused, and maintain their relationships with Christ."
Not long ago, Kevin met two East Kentwood high school students who are aspiring college basketball players. He asked them one day, "Have you ever been to college to see what it's like?" Neither of them had.  
Kevin took them to GVSU and they walked around campus together. "I was able to introduce them to the assistant athletic director who talked with them about what it's like to play basketball in college." As they left, Kevin remembers seeing the boys wide-eyed and hopeful as they considered the possibility of being able to fulfill their dreams. "That is priceless," said Kevin.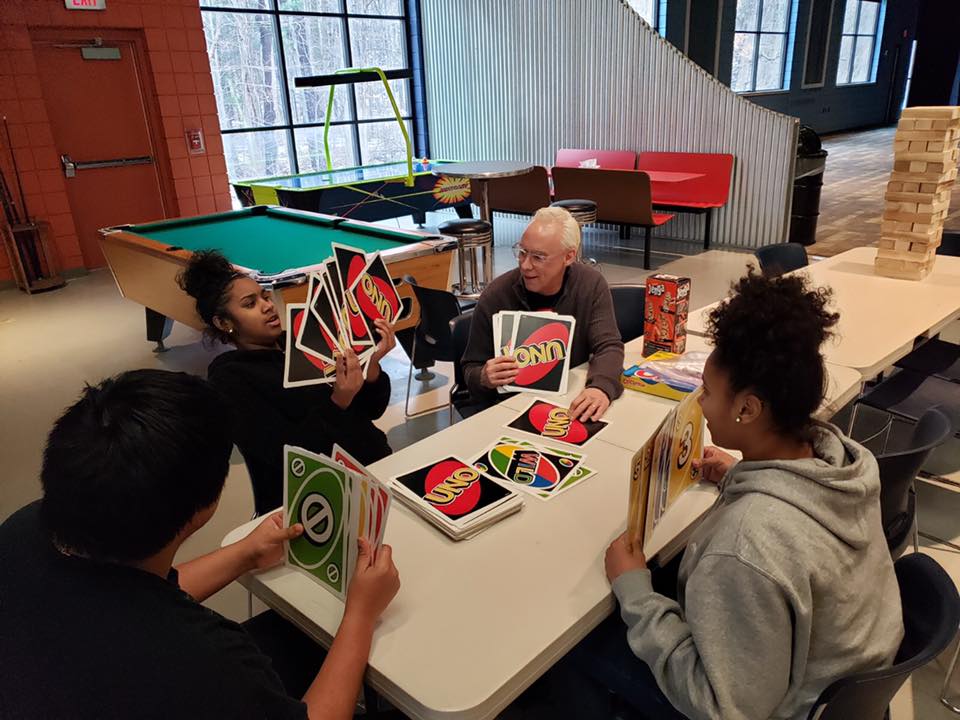 That is the Young Life way. Building relationships with kids and inviting them to come and see. Sometimes it begins with an invitation like Kevin gave to those basketball plays: "Come and check out this college with me."
And then, after a lot of prayers and many hours logged with kids, Young Life leaders earn the right to invite kids to come and see who Jesus is; see how he loves and accepts them for who they are. See the new life He offers. See the freedom we can find in Him. See the greater purpose he has for life.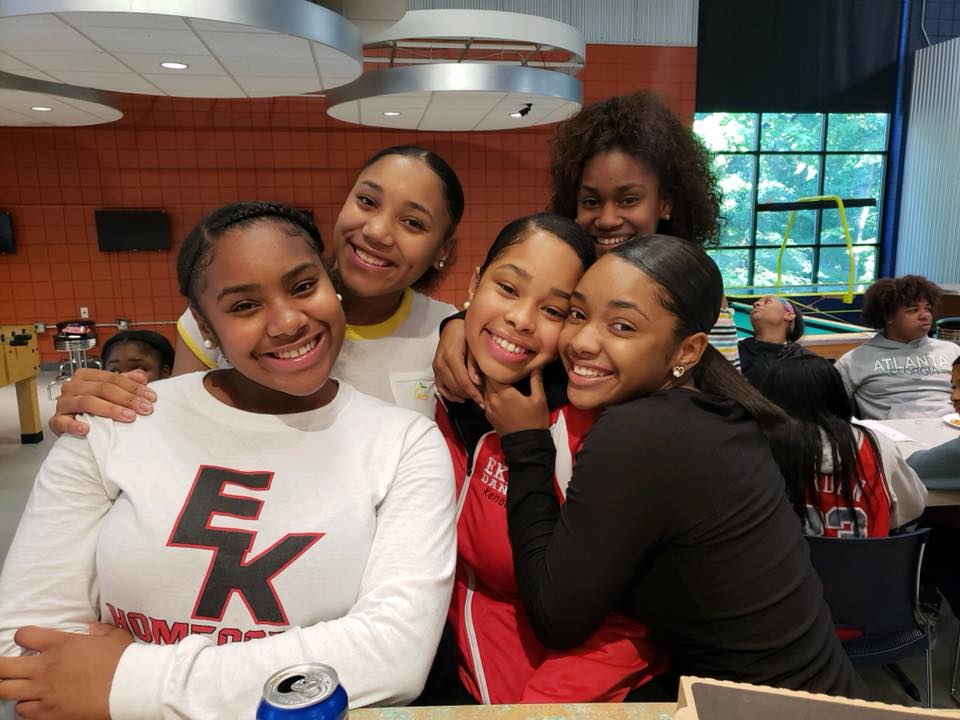 Kentwood Young Life wants every high schooler to know they are cared for, have a place to feel accepted, and know God's unconditional love!
Every Monday night throughout the school year, Kentwood Young Life holds clubs for high schoolers at KCC. Typical clubs include food, games, skits, open gym and a leader sharing with students about the Lord. Kentwood also brings high school kids to Young Life camp both in the summer and for a weekend in the fall.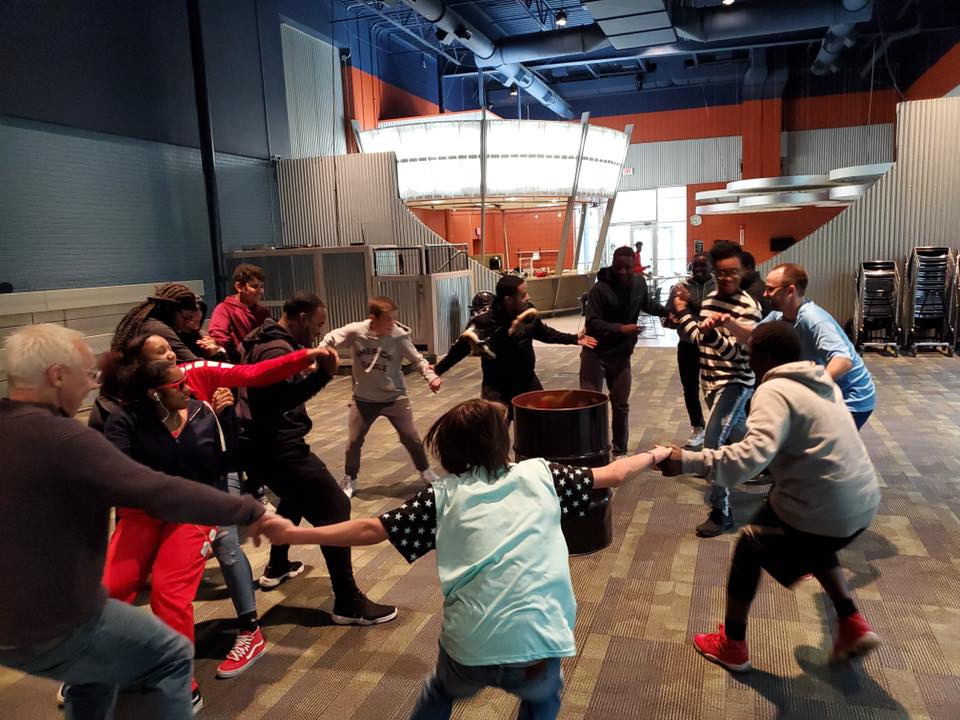 With three middle schools in the Kentwood school system, Kentwood Young Life hopes to begin a WyldLife club for middle schoolers in the fall.   
"We are praying that God continues to move and that he continues to use us to reach kids in Kentwood," shared Kevin. "Lord, you drive and I'll listen."
---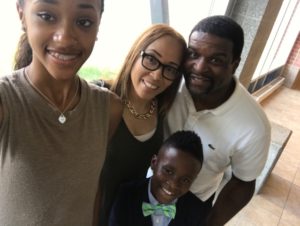 Get to know Kevin Barnes. Kevin and his wife Elisea have been married for eight years, and have a beautiful blended family. Their daughter Liseana is 17 and a son Jayden is 13, both of whom are very musically gifted. In his free time, Kevin enjoys being with his family or out on the golf course.