We are pleased to introduce Savannah Smith as the new Regional YoungLives Coordinator for the Western Great Lakes Region. YoungLives has been entering into the chaos of teenage motherhood for the past twenty years, impacting both teen moms and their children, making a difference for the generations to come.
"I am thrilled to be able to work alongside Savannah. Her enthusiasm, Young Life background, and passion for kids to know Jesus will have an incredible impact in the YoungLives ministries in the Western Great Lakes Region. She has already jumped in with both feet. This has been a huge blessing to the region, and also an incredible gift and source of encouragement to me. We are better together!"

—Jane Lemmen, Midwest Division YoungLives Director
Below is a Q&A we did with Savannah. Take a moment to get to know her and see her heart for YoungLives in the Western Great Lakes Region.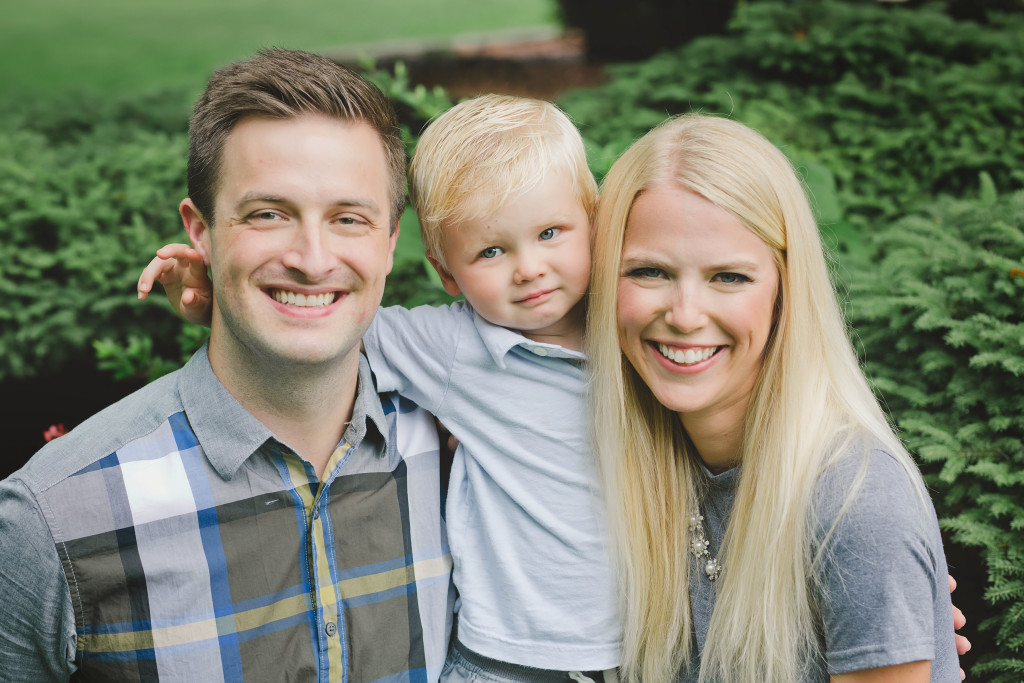 Savannah, when did you first get involved with Young Life?
After I graduated from Calvin College and started my first full-time job, I was eager to find a way to serve my community. I had a couple of friends who led Young Life in college and I decided to check it out. I emailed a local YL leader and quickly fell in love with the ministry. I was a volunteer leader for three years, then a Staff Associate in Central Grand Rapids, and now I am happy to be back on staff as the YoungLives Coordinator for the region.
Tell us more about your role as Regional YoungLives Coordinator.
Teen pregnancy is in all of our communities and teen moms desperately need caring adults who love and value them. In my role, I'll serve as a resource for new or existing YoungLives ministries. We currently have five ministries in our region, which is a great start. We still have a lot of gaps in our region and so many teen moms we are not reaching. I have been encouraged so far by conversations happening in Benton Harbor, Muskegon, and Little Traverse Bay. All of these communities are currently praying and taking steps to start a YoungLives ministry. It is our goal that every staffed Young Life area in our region will have a YoungLives ministry.
What do you love most about the mission of Young Life?
I love that Young Life goes where kids are. I did not grow up attending church and I am so thankful that people didn't wait for me to show up to introduce Christ to me. Instead, God used adults who were already in my life to share the gospel with me.
What was one of your most memorable experiences as a YL leader?
I went on a backpacking trip with 13 senior girls. During the trip, the girls shared that they found it difficult to read their Bibles and many of them wished they made it more of a priority. They had a night where they spent some time alone. That night, as I was climbing into my sleeping bag for the night, I looked out and saw one of my girls in a hammock with a headlamp on reading her Bible. The next day, she told me she read the entire book of Luke. I love that in Young Life we give kids opportunity for fun and adventure (like climbing a mountain!) but we also create space for them slow down, sit in the quiet, and connect with a God who loves them.
Can you tell us a little about your family?
My husband Josh and I have been married for six years. We met at Calvin College and have lived in Grand Rapids ever since. Josh is in his 3rd year of a 5-year general surgery residency program at Spectrum. We have a two-year-old son James who is so fun and definitely keeps us busy.
What do you enjoy doing in your free time?
As a family, we love to be outside. We love to go to the beach or hiking. My husband and I are big sports fans so we enjoy going to football or basketball games. But I also love a quiet house, a cup of tea, and a good book.
What is a little-known fact about you?
I am a huge Michigan State fan. When I was in 6th grade I was a ball girl for the Michigan State Women's basketball team. I loved being able to attend the games and felt a part of the team. At the team's banquet at the end of the year, I won "Ball Girl of the Year." One other thing. When it comes to music, I think I am a teenage girl at heart. My husband and I went to a Justin Bieber concert when we were dating and I would love to go to another one!
---