A story of being faithful to God's gospel, listening to His direction, and following His lead.

By Abby Deters
Like many Young Life stories, Glen Lake Young Life's story began with a passion, a group of people, and a prayer. A passion that believes every kid deserves to hear the gospel of Jesus Christ in a real, exciting way; people who love Jesus Christ and care about kids in Leelanau County, MI; and a prayer that God would open the doors for His gospel to be displayed through Young Life.
"From the start, it was overwhelmingly clear that God was moving towards Glen Lake and we either had to jump on board or get out of the way! I've never felt such a strong push for such a small school in Northern Michigan," added Erin Iafrate, Area Director for Grand Traverse Young Life
Glen Lake is a town with a couple of churches. A town with less than 200 high schoolers. A town of tourism that multiplies in the summer—thanks to the beautiful Sleeping Bear Dunes National Lakeshore—and clears out in the winter. But it is a town that God cares deeply about. 
Within this small, tourist town, a few individuals rose up and said "yes" to pursuing the mission to bring Young Life to Leelanau County. They began praying, dreaming and reaching out to other people and churches in the community to see exactly where Young Life should begin.
One of these key players was Pastor Dan DeVries, the new pastor of Glen Lake Community Reformed Church. Dan is a graduate of Hope College and Western Seminary in Holland, MI and had worked in youth ministry for several years. Not long after Dan began working at the church, God spoke into his life through prayer and invitation from others to have the church and Young Life partner together.
Here's how Pastor Dan tells the story:  
When I arrived as the Pastor at Glen Lake Church, I went out to lunch with some of our students and asked them, "How many kids at your school do you think are Christian?" Their response was, "Maybe 10%." My heart broke in that moment and I began to pray in earnest for God to use our church to reach kids.  

One day as I was praying, God said "Young Life." I didn't know what to think, but in the coming days I received both a phone call and an email inviting me to come to a Young Life meeting, so I decided to go. As I listened to the conversation that night, the team was hoping to start Young Life at Glen Lake Schools, which is only a mile or so from our church.

The next week I met with Erin, the YL Area Director for Grand Traverse. It was clear that our desire was to partner together instead of competing for kids. She told me about the Young Life Church Partnership and after some research and conversations, it was clear that this was what God wanted for us.  

We began a pledge campaign to raise funds for the position, because otherwise we would not be able to make it work. By the grace of God, funds began to flow in, and in August of 2016 we hired Abby to be our Director of Student Ministries. The entire journey has God's fingerprints all over it and we are so excited to see what God is going to do in our community!
"The Lord was speaking loud and clear," reflects Erin Iafrate. "As Glen Lake Church and Grand Traverse Young Life began the process of hiring Abby as our Young Life Church Partner, every wall that we came up against—fundraising, voting, budget approvals—fell as we followed the Lord's call."
With this new partnership in place, we began praying boldly for three new leaders, three Leadership Support people, new relationships with kids, a club space, relationships with the school, kids to come to camp, and the reputation of Young Life to become known in the Glen Lake area.
About a month into the 2016-2017 school year, God provided one new male leader and one new Leadership Support team member. That same month, Young Life received the school administration's blessing to have a presence in the school and relationships with faculty were developing.
Throughout the beginning of the semester, our team kept hearing God say, "Be faithful, keep showing up, listen, follow, and I will provide." And he did! 
God opened seats at lunch tables for leaders to enter in and have conversations with kids—talking about life, school, relationships, movies, embarrassing moments, the latest dance trends, and Young Life.
These conversations had developed into relationships, which led to Glen Lake Young Life bringing their first group of history-making campers to Fall Weekend at Timber Wolf Lake. Through this experience, kids' eyes were opened to the ministry of Young Life through games, music, cabin time, and the camp speaker.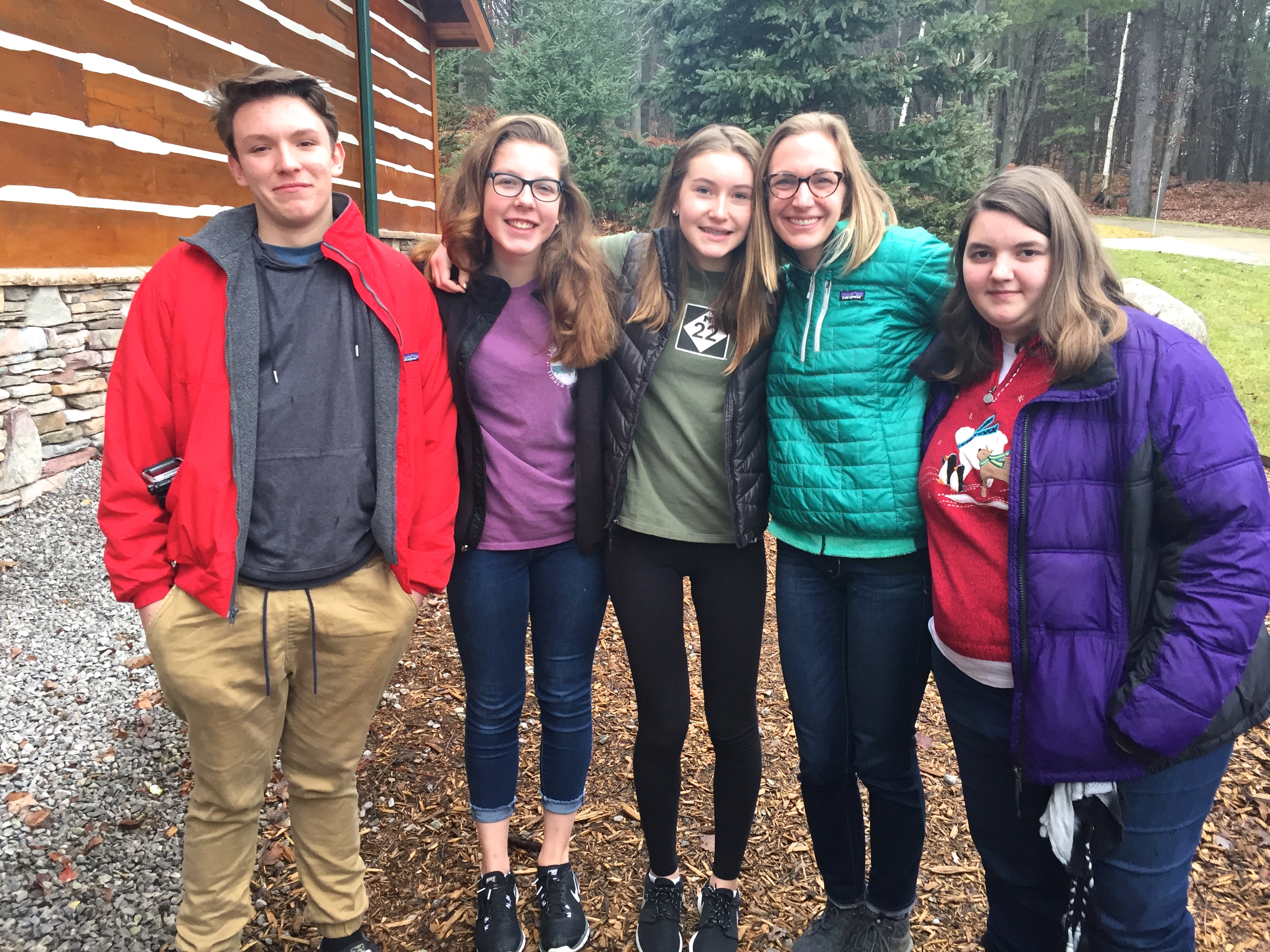 With new energy, word about Young Life continued spreading. Shortly after camp, we placed two new volunteer leaders and two more Leadership Support Team members. With a full team of leaders, God said, "One more thing…I have a club space for you too."  Wow! God is good, amen?!
Beginning a new ministry is scary and exciting all at the same time. It requires us to trust God a little more, to take steps of faith, to not be afraid to pray big prayers and to keep showing up even when it is hard.
---
Abby Deters  is the Young Life Church Partner at Glen Lake Reformed Church. She is passionate about Jesus Christ and kids and longs for every kid to have the opportunity to hear about Jesus Christ in a real, exciting way.