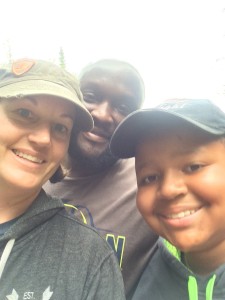 We introduce Sara Webb as the new Regional Capernaum Coordinator for the Western Great Lakes Region. Capernaum is the branch of Young Life that reaches students and young adults with disabilities. In Capernaum, life-long friendships are formed in a fun and inclusive environment where friends feel loved, welcomed and celebrated while learning about the best friend of all, Jesus Christ. 
Lyn TenBrink, who leads Capernaum Young Life for the entire Midwest Division, has such a big and beautiful vision for every Young Life ministry to grow in diversity and care for kids with diverse abilities.
She says, "It is so thrilling to be part of a region that backs up that value by having a vision for Sara's full-time role as Regional Capernaum Coordinator.  Having known Sara for a very long time it almost feels like her life experience has been building toward this position. She has so much knowledge of Young Life, passion and vision for kids with diverse abilities that it really feels like she was made for this!"
We think so too and encourage you to get to know Sara in this little Q&A below: 
---
How did you first get involved with Young Life?
My two older sisters were involved in YL at South Christian. If I wanted a ride to school on Fridays, I had to go to Campaigners with them at 7:00am. I am almost sure I never missed a single Campaigners meeting all four years. I also went to club and am thankful for my leader Jocelyn.
Tell us about your career background.
I have worked at Wedgwood Christian Services for the past seventeen years, the last fifteen of those years I was leading Young Life there. That job prepared me for my new role with Capernaum Young Life.
What is your role as Regional Capernaum Coordinator?
In my new role, I will be training and walking with our YL Area Directors to grow Capernaum Young Life in this region. We want to have a Capernaum YL club in every area. Our goal is to have eyes for every kid in our community. I will also be supporting the existing Capernaum clubs. We have discipleship as a goal for our Capernaum friends. I want to help find and connect them to ways they can grow and serve as co-laborers in the mission of Young Life.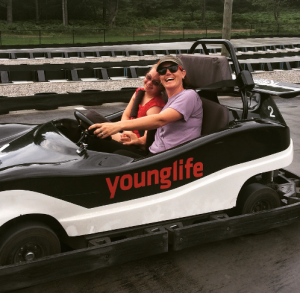 You've been involved with Young Life for many years, what are some favorite memories?
I have many great memories. At Wedgwood, my favorite moments were always at club—watching kids laugh, let go of everything else in their messy lives and just be kids. It was always a holy moment to see joy and laughter return to kids who had been robbed of those gifts, even if for only an hour every week.
What do you love about the mission of Young Life?
Young Life is about loving kids the way Jesus loves them, right where they are, in the midst of the mess. I love the way Young Life gives kids the opportunity to grow in their faith and have a relationship with Jesus.  
Tell us about your family.
I have been married to my husband Jahan for fifteen years. We have an almost thirteen-year-old son, Malachi. Jahan works at Harrison Park (GRPS) as a College and Career coordinator and in partnership with the Challenge Scholars Program. Malachi is a 7th grader at FHN. We also have a five-year-old Boston Terrier named Thor (who is sometimes my favorite). He loves me a lot and is almost perfect.  
What do the three of you do for fun?
We love road trips. Our son is a train fanatic and we have been to almost every train museum or park in a four-hour radius. We love visiting big cities. We have a list of all the big cities we would like to explore; Philly and Boston are next on our list.  
We all know Young Life isn't the only thing that defines you. What else would you like us to know about you?
I am left handed (lefties are always right). I am a book nerd without any shame. I have over 40 first cousins ranging in age from 10 to 45. (My mom has nine brothers and sisters and my dad has six brothers and sisters. My grandma does not recommend having 10 kids.) I am a U of M fan—as part of my marriage vows. I love documentaries. I love my hammock. Did I mention how much I love my dog? 
---